Fleetwings Seabird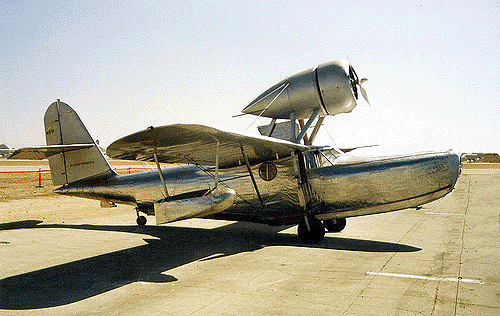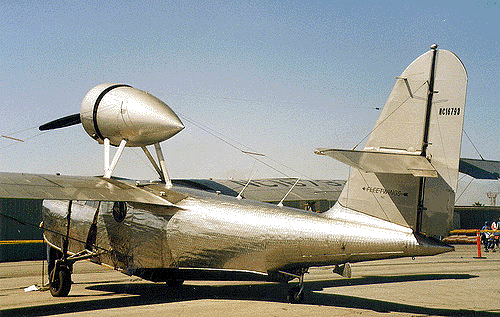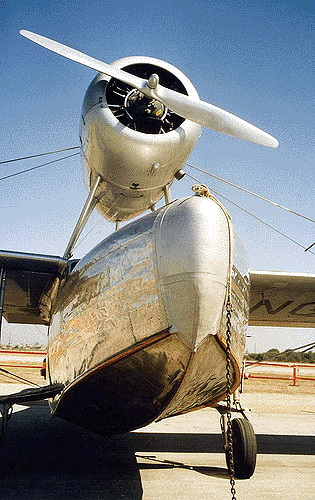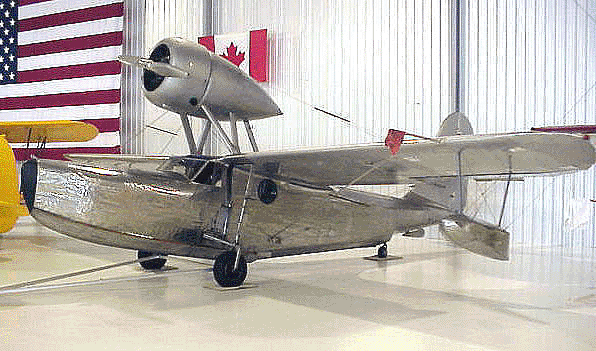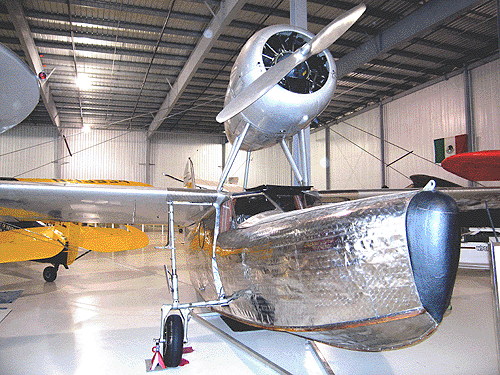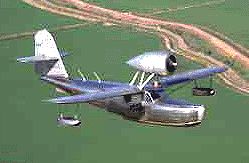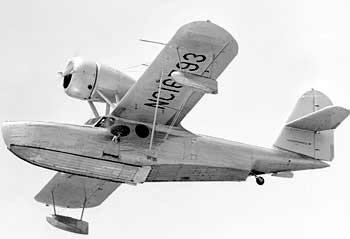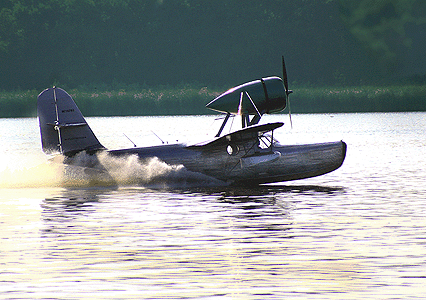 The Fleetwings Seabird was an amphibious utility aircraft designed in 1934-5 by James C. Reddig for Fleetwings, Inc., of Bristol, PA. While the aircraft's basic configuration had a precedent in the design of the Loening Monoduck developed by the Grover Loening Aircraft Company as a personal aircraft for Mr. Loening (for whom Reddig worked from 1929-1933) The Sea Bird was unusual because of its construction from spot-welded stainless steel. It was a high-wing, wire-braced monoplane, with its engine housed in a nacelle mounted above the wings on struts. The pilot and passengers sat in a fully-enclosed cabin. Fleetwings initially planned to manufacture 50 production units, but at a price approaching $25,000 during the Depression, there proved to be no sustainable market.
General characteristics
Crew: One pilot
Capacity: 3 passengers (F-4 prototype); 4 passengers (F-5 production model)
Length: 32 ft 0 in (9.74 m)
Wingspan: 40 ft 6 in (12.33 m)
Height: 12 ft 6 in (3.80 m)
Wing area: 235 ft² (21.8 m²)
Empty weight: 2,450 lb (1,112 kg)
Gross weight: 3,750 lb (1,702 kg)
Powerplant: 1 × Jacobs L-5, 285 hp (212 kW)
Performance
Cruise speed: 135 mph (216 km/h)
Range: 540 miles (870 km)
Go to this YouTube link to see a video.
Click HERE for a detailed info PDF file on this aircraft